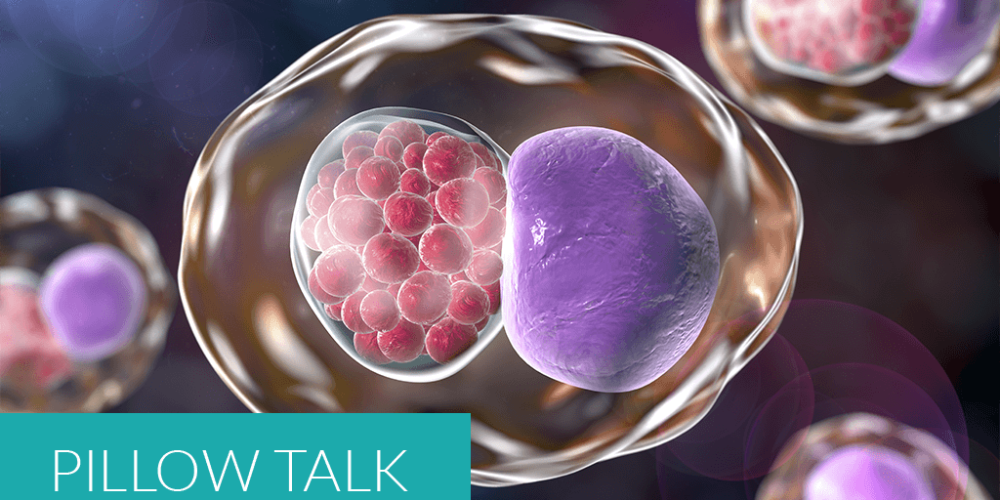 Everything you need to know about Chlamydia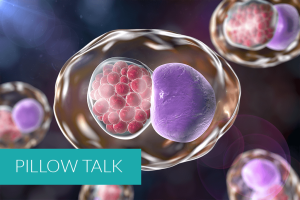 The prevalence of STDs is increasing, so it is important that sexually active men and women know how to protect themselves from infection. Chlamydia is the most common bacterial infection in the UK, and so it is important to be able to recognise the signs and symptoms.
Chlamydia can be difficult to diagnose and treat because often the symptoms are mild. It is known as the "silent disease", and can cause a number of serious health complications if left undetected and treated.
WHAT IS IT?
Chlamydia is an STD caused by the bacteria, Chlamyida trachomatis. The STD can infect the rectum, vagina, or penis, and may also cause infections of the throat and eyes. Symptoms of the disease tend to be mild or non-existent, however, complications can be serious if treatment is not received. Effective treatment to help manage the infection is available, and typically includes some form of antibiotic.
HOW DO YOU GET IT?
The STI is contracted through sexual activity with an infected partner. The chlamydia bacteria are found in the semen and vaginal fluid of those infected with the illness. This fluid can be exchanged during:
vaginal intercourse
oral intercourse
anal intercourse
Pregnant women who are infected with Chlamydia can actually pass the disease along to their child during labour and delivery.
WHO IS AT RISK?
Anyone sexually active is at some risk for getting chlamydia. This risk can be increased however if you:
do not test regularly for STDs
engage in unprotected sex
have numerous sex partners
already have syphilis, gonorrhoea or HIV
SYMPTOMS
Symptoms of Chlamydia can be very subtle. Up to 75% of infected women and 50% of infected men show no symptoms of the disease. If symptoms do develop, they tend to do so within 3 weeks of being infected.
Symptoms for Men
white, cloudy or watery discharge from the tip of the penis
pain, discomfort or a 'burning sensation' during urination
itching around the tip of the penis
inflammation, tenderness and pain in and around the testicles
Symptoms of chlamydia in women include:
abnormal vaginal discharge
abdominal pain
pain during intercourse
burning during urination
feelings of urinary urgency
COMPLICATIONS
Chlamydia can cause serious health issues in both men and women if left untreated.
Women are more likely to experience complications. If Chlamydia spreads to the reproductive organs, pelvic inflammatory disease (PID) can occur. More than 40% of women with Chlamydia develop PID.  It can cause scarring of the uterus and fallopian tubes, which can interefere with fertilization and pregnancy. Furthermore, PID can increase a woman's risk of experiencing an ectopic pregnancy (a pregnancy in which the fetus develops outside the womb.)
During pregnancy is when Chlamydia can be particularly dangerous. It can be passed on during labour and delivery causing serious eye infections and pneumonia. Chlamydia can also increase your chance of having a preterm delivery.
Health risks as a result of the infection are less common in men, but can include infection of the epididymis, a tightly coiled tube that lies behind the testes. Although rare, this infection can lead to sterility.
Chlamydia infection increases your risk of gonorrhoea. It's common for these STI's to occur together, which is why Confidante STI home kit tests for both Chlamydia and Gonorrhoea amongst 8 other common STI's.
TREATMENT
It is typically treated with a course of antibiotics. Pregnant women will be given additional antibiotics to prevent transmitting the disease onto their child. To avoid reinfection, it is vital that any sexual partners receive treatment for the illness as well.
PREVENTION
Here are the best tips to preventing Chlamydia:
Always use a condom when participating in sexual activity
Limit your number of sex partners
Test yourself for STIs with Confidante and encourage your sexual partners to do so too
Get treatment immediately if you discover you have the infection, and notify your sexual partners